We will utilize our experiences in manufacturing prescription drugs (new and generic drugs) and OTC drugs being sold by the KYORIN Pharmaceutical Group, as well as investigational drugs that the Group is developing, to engage in contract drug manufacturing. By seriously and meticulously responding to a broad range of needs, we aim to become a company trusted by both domestic and overseas customers.
About our Business
Our areas of contract manufacturing
We not only provide comprehensive contract manufacturing services,
from drug formulation to packaging of drug products, but also offer
partial contract services, such as packaging and quality testing.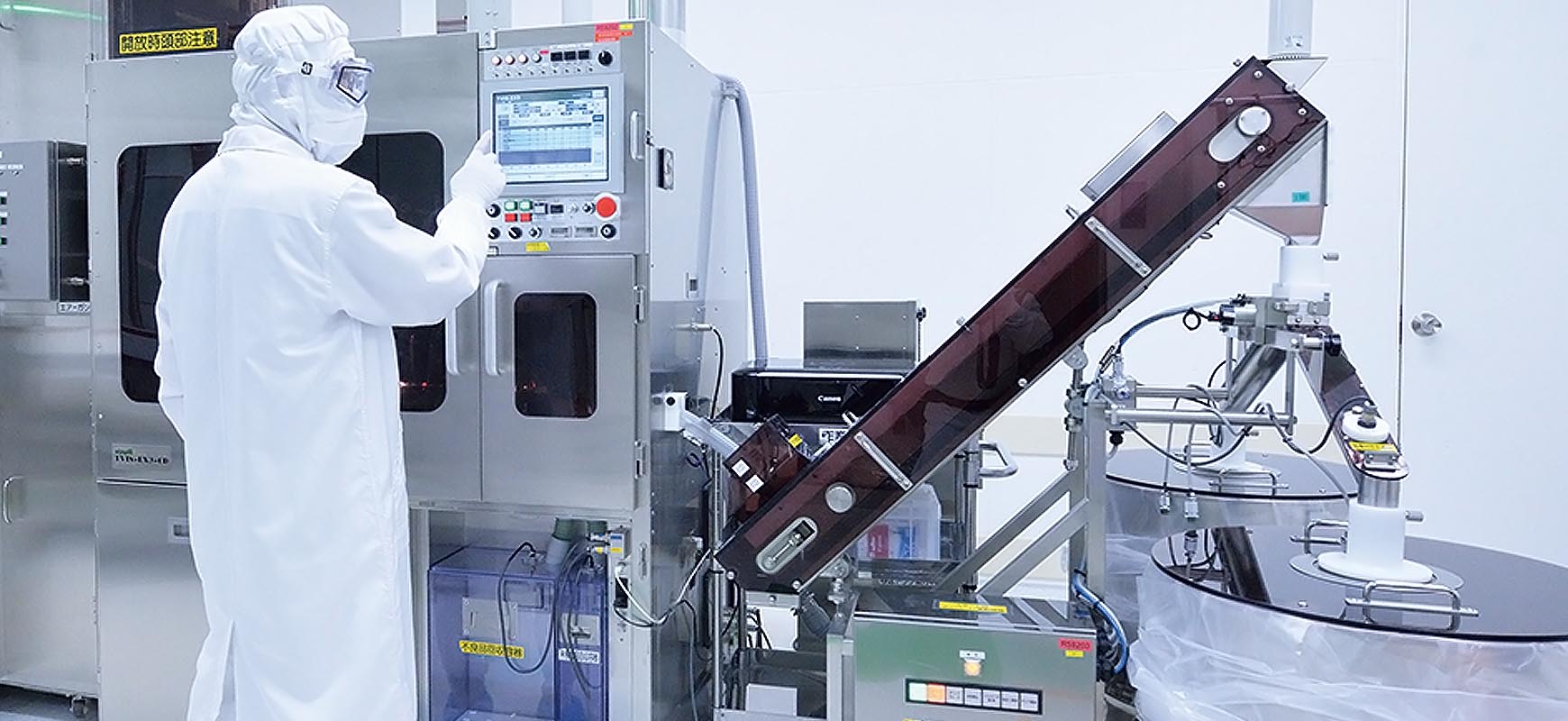 Drug Formulations
We carry out contract manufacturing of solid dosage forms (uncoated tablets, film-coated tablets, orally disintegrating tablets, dry syrup, and hard capsules). Besides engraving seals,
identification codes and other items can be printed on tablets using a method suited to the tablets' characteristics, such as transfer, inkjet and laser printing. We also manufacture eye drops on a contract basis.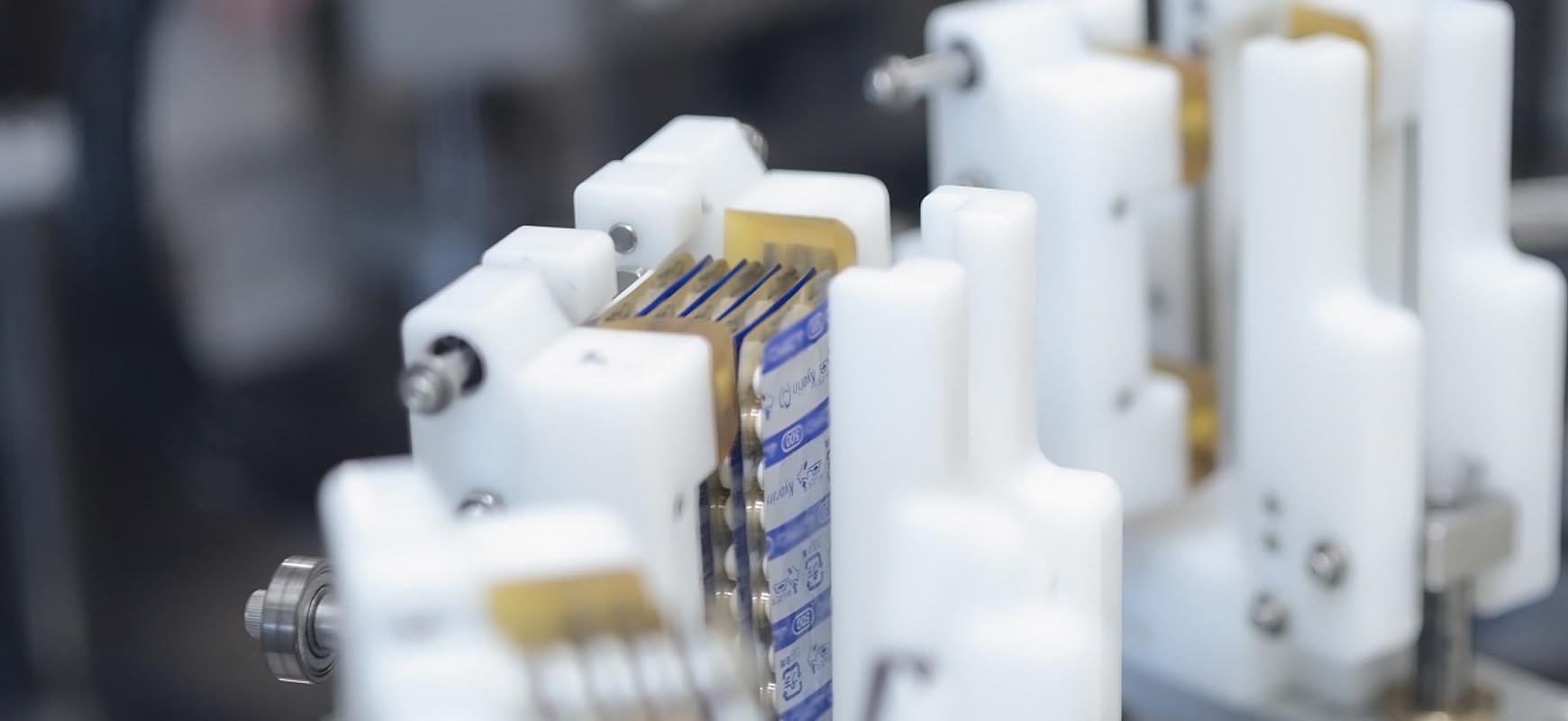 Packaging
We also handle packaging-only contract operations, from small to large scale. These include various types of packaging for solid dosage forms (blisters, sachets, sticks, and bottles), eye drops, and for investigational drugs. We also propose forms of packaging that take the patients into consideration, such as those that ensure medication compliance and prevent accidental ingestion.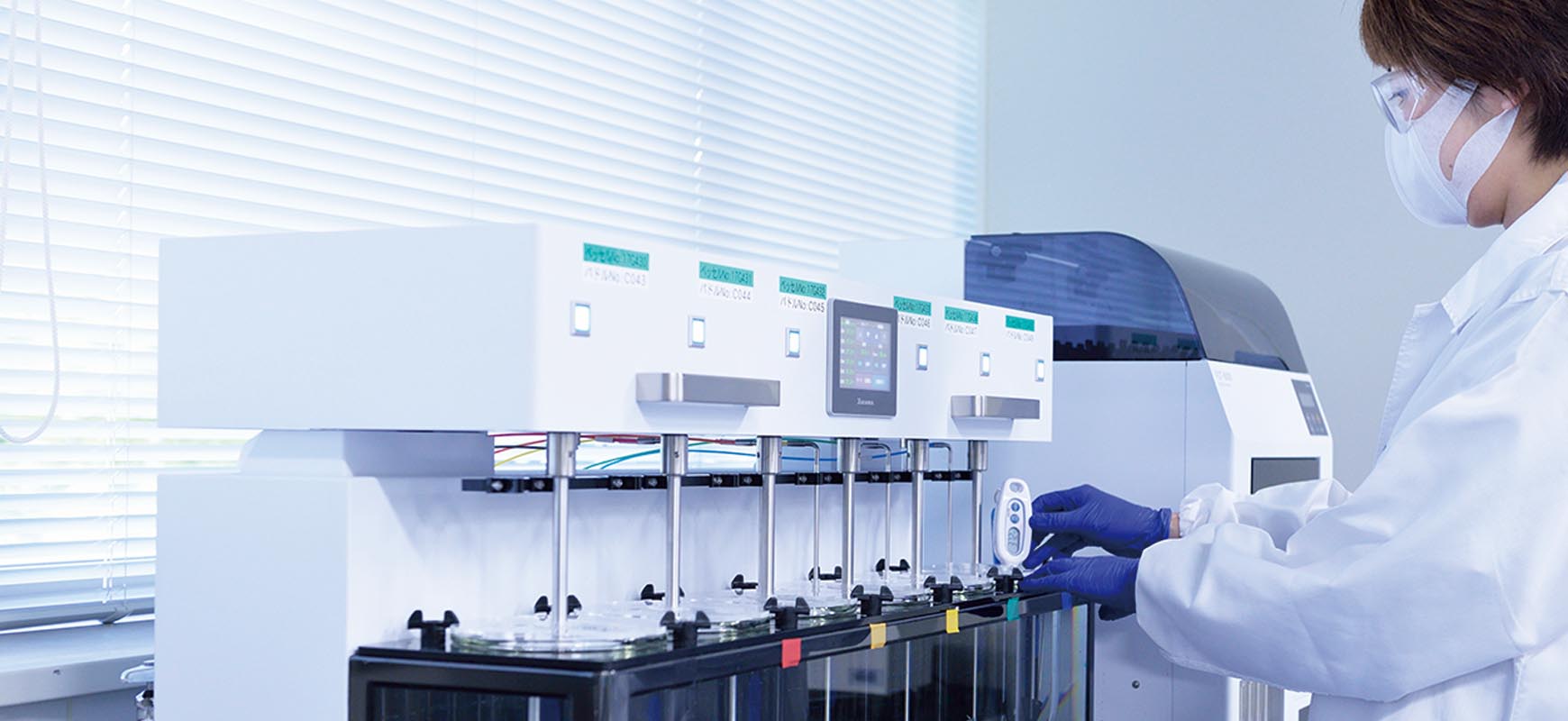 Quality Testing
Under rigorous GMP management, we conduct quality testing of drug products, active pharmaceutical ingredients, excipients, and packaging materials. We are also capable of handling stability tests under various storage conditions (accelerated test, long-term test, etc.).
Quality policy
KYORIN Pharmaceutical Group Facilities Co., Ltd.
Think of quality first, comply with laws, regulations and internal standards, and contribute to the medical world by stably supplying high quality products to our customers.
Be a trusted company by listening to the voice of customers and responding to them sincerely.
Strive to manufacture better products at all times through continuous improvement.
The process of
receiving consignments
Step1

Receive inquiry from customer

Step2

Provide technical information

Documents

Confidentiality agreement

Step3

Submit rough estimates

Step4

Receive instructions for the next step
from the customer

Step5

Consider alternate manufacturing, testing,
and facility investment as needed

Step6

Submit final estimates

Step7

Have the customer confirm our company's GMP setup

Step8

Conclude an outsourcing agreement

Documents

Basic outsourcing agreement and
agreement on quality guarantee

Step9

Conduct facility investment, validation of actual production, and transfer of testing

Step10

Begin actual production and partial contract
manufacturing operations